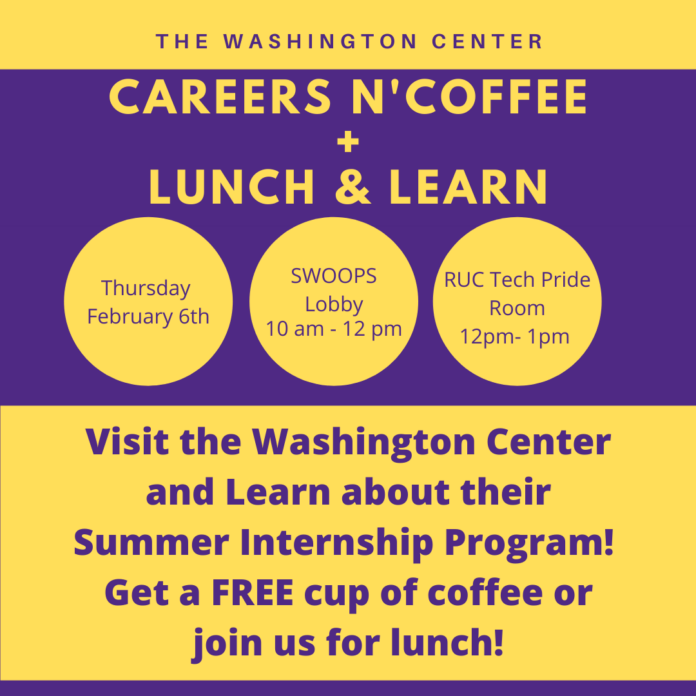 The Washington Center hosts Careers n' Coffee + Lunch & Learn Thurs., Feb. 6
If you have an interest in gaining experience while learning to sharpen your skills while working in our nation's capital, stop by one of the events today to learn how you can apply for The Washington Center's Summer Internship Program.  Visit with representatives at Careers n' Coffee between 10am-12pm on Tues., Feb. 6 in Swoops.  Are you interested in the full presentation?  Then grab your lunch and join us in the Tech Pride Room for the Lunch & Learn from 12pm-1pm!  Learn how The Washington Center is a bridge between higher education and professional careers—leveraging all of what Washington, D.C. has to offer!
This event is hosted by the Center for Career Development.
931-372-3232 | career@tntech.edu