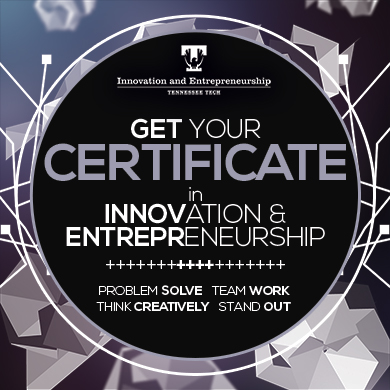 Every year, employers look through thousands of resumes from recent graduates. Make sure your resume stands out by getting the Innovation and Entrepreneurship (I&E) certificate!
The I&E certificate is for all students, all programs, all across campus. Through a combination of classroom and experiential learning, you can add this accomplishment to your transcripts, and show future employers that you have highly valued I&E skills such as problem solving, creativity, leadership, and working with a team. Depending on your program, you may be taking these classes already!
Come to Bell Hall 254 on Wednesday, Feb. 26 at 4 p.m. to learn more.
More information available on our website!