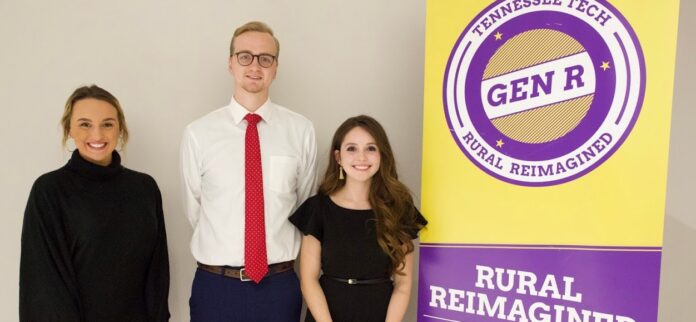 The Eagle Works Idea Challenge was the second of many opportunities for student and faculty involvement with Tennessee Tech's Innovation & Entrepreneurship program which empowers students, faculty and staff to create a brighter future through creativity and innovation. The event hosted nearly 40 students representing 10 majors across seven colleges. Students were challenged to pitch an innovative solution to a problem.
The first-place winner who received a $1,000 scholarship was Bailee Kauffmann (Marketing) with her LifeSTIR idea. Eric Pardue (Business Management) won second place and a $500 scholarship, and Emma McDonald (Accounting) won both third place and the Rural Reimagined award totaling $750 in scholarships.
All of the participating students' ideas were creative and innovative, and the winners are excited to use their scholarships to invest in their ideas. Watch the first place and Rural Reimagined pitches here.
Contact Andrea Kruszka at akruszka@tntech.edu to learn how YOU can get involved with Eagle Works.