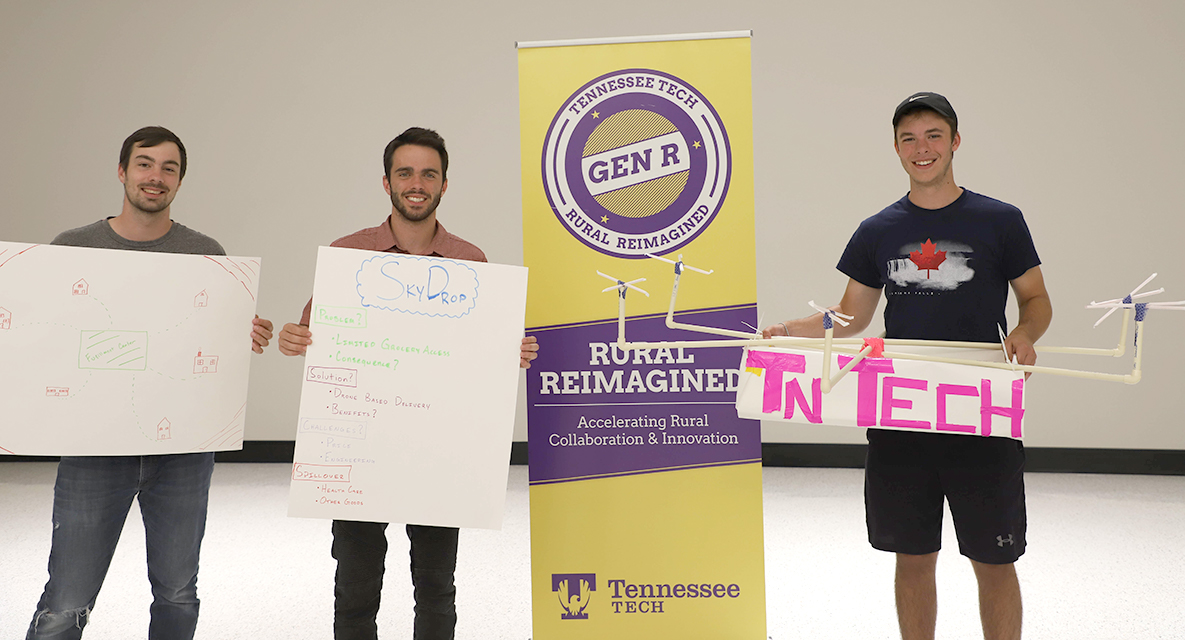 The Eagle Works Maker Challenge was the first of many opportunities for student and faculty involvement with Rural Reimagined, Tennessee Tech's Grand Challenge which seeks to transform rural living through academia, research, and service opportunities. The event hosted 44 students ranging from over 22 different majors to develop and prototype an idea to solve a rural problem. The innovative winners of the scholarship were Matthew Caher, Jonathan Escue and Ian Nail from the engineering and math departments with their idea to transport produce to rural areas with a drone. All of the participating students' ideas were creative and innovative, ranging from healthcare to opioid problems to vertical farming. View the event's photo gallery here.
Stay tuned for upcoming website updates and the announcement of the first meeting of the Rural Reimagined student club.
Contact Kinsey Potter at kbpotter42@students.tntech.edu to learn how YOU can get involved.