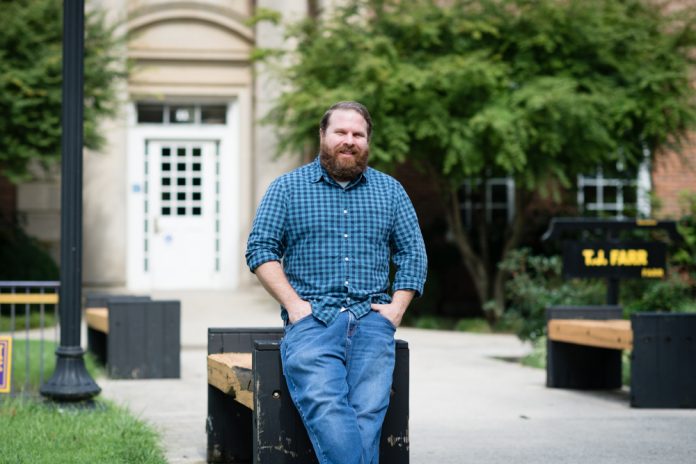 Setting students up for success is why Patrick Mannle is named July's Ambassador of the Month.
Mannle, an advisor in the College of Education Student Success Center, was nominated by Ashlee Kiser, athletic academic advisor.
"Mr. Mannle goes above and beyond to work with multiple departments to secure strong schedules for his advisees," Kiser said in her nomination. "He makes sure to set his students up for success by working with records and registration, academic departments, health services. He goes above and beyond to help student athletes build and succeed in schedules that work around their athletic commitments and communicates regularly with the athletic advising staff. We could not do what we do for athletes majoring in EXPW without Mr. Mannle's expertise and dedication to communicating."
As Ambassador of the Month, Mannle will receive a letter of recognition, a certificate and a reserved parking space on campus for one month.