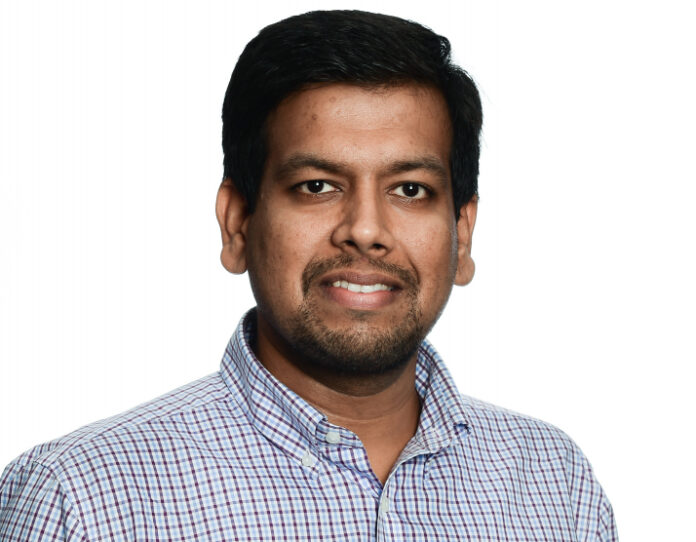 Maanak Gupta
Department of Computer Science
College of Engineering
(posted Fall 2019)
Maanak Gupta is a new member of the Department of Computer Science. From traveling to watching thriller TV series, here are a few facts you should know about him.
What are some of your hobbies?
I enjoy traveling, listening to music, watching thriller TV series, and occasionally cooking.
Where have you previously taught?
Before I arrived at Tech, I was a teaching assistant at the University of Texas at San Antonio and an assistant professor in India for two years.
Where and when did you earn your degrees?
At the University of Texas at San Antonio in 2018.
Is there a specific reason you chose Tennessee Tech?
There has been a lot of thrust recently, especially in the cybersecurity area. The students are highly motivated and enthusiastic. There's a huge research potential and many collaboration opportunities with faculty. Finally, the area is beautiful, peaceful and a serene place to live.
What's your favorite thing about your profession? Teaching, research or writing? Why?
Engagement with students and listening to them, because their novelty and ingenuity in ideas has been my favorite part. I enjoy both teaching and research that has a real impact. This profession allows me to serve the society and make a contribution, for example by organizing trainings and boot camps in cyber training. This is really important and inspiring to me.
In your opinion, which characteristic makes teaching better: being bold, fearless or confident? How do you work that into your curriculum and encourage students to be bold, fearless or confident?
I think all of them make an equal contribution and must be balanced. Being bold allows you to have a true opinion and accept challenges. Being fearless allows you to point out what is incorrect and to speak your mind. Having confidence provides the ability to project oneself, present and take a stand. In my curriculum, I give students a lot of opportunity to think beyond the classroom learning experience, by providing them the ability to come up with course projects which are novel and ambitious. They present themselves in the class, which enables them to face question, answer them with confidence, and be fearless and bold for the ideas they present.