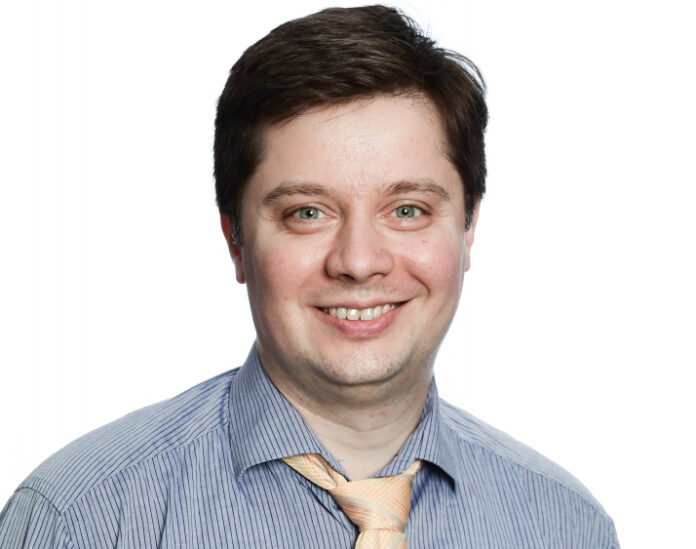 Denis Ulybyshev
Department of Computer Science / CEROC
College of Engineering
(posted Fall 2019)
Denis Ulybyshev is a new member of the Department of Computer Science/CEROC. From ping-pong to dancing, here are a few facts you should know about him.
What are some of your hobbies?
I like playing ping-pong, but also enjoy ballroom and Latin dances.
Where have you previously taught?
I was a teaching assistant in the computer science department at Purdue University (West Lafayette, Indiana) from 2012 to 2019.
Where and when did you earn your degrees?
I earned my Ph.D. (and master's degree) in computer science at Purdue University in 2019. I earned my master's and bachelor's degrees in "Automatic Control Systems" at Bauman Moscow State Technical University in 2004 and 2002.
Is there a specific reason you chose Tennessee Tech?
There are several reasons for that:
I like the working environment in the computer science department and in CEROC.
There is a good match between my research projects and research interests of several faculty members in the department and CEROC.
The computer science department hired seven new faculty members in 2019. Firstly, it shows that the department is growing and there is a positive trend there. Secondly, it is easier for new faculties to get acclimatized in a new department in case of a cluster hire when there are several new faculties joining the department at the same time.
What's your favorite thing about your profession? Teaching, research or writing? Why?
There are several favorite things in my profession:
Research: I have an opportunity to make an impact and help the community in solving important problems, such as building cybersecure solutions for data storage and communications, developing autonomous vehicles and smart manufacturing execution systems, developing telemedicine solutions that will make medical care more affordable for rural areas.
Teaching: I enjoy teaching since it gives me an opportunity to have a positive impact on students' lives and help them to succeed in their careers.
In your opinion, which characteristic makes teaching better: being bold, fearless or confident? How do you work that into your curriculum and encourage students to be bold, fearless or confident?
From my view, being confident and encouraging makes teaching better. I encourage students to be confident by applying the principle "from simple to complex" and by having an interactive style of lectures with involving students in active discussions and solving programming challenges. I also update my curriculum to include modern hot topics, such as "Database Security" and "NoSQL Databases," so that students gain experience working with modern technologies and tools. It will help students to succeed in the job market and in their future careers in computer science.