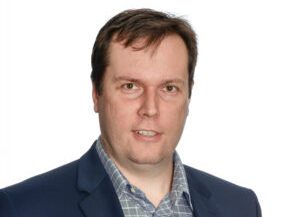 Wesley Pech
Chairperson
Department of Economics, Finance and Marketing 
(Published Fall 2019)
Wesley Pech is a new member of the Department of Economics, Finance, and Marketing. From playing the guitar to playing chess, here are a few facts you should know about him.
What are some of your hobbies?
I like to play the guitar and chess.
Where have you previously taught?
Before arriving at Tennessee Tech, I taught at Wofford College from 2008-2019.
Where and when did you earn your degrees?
I earned my B.A. in economics from Federal University of Parana, Brazil, and my Ph.D. in economics from University of Massachusetts at Amherst.
Is there a specific reason you chose Tennessee Tech?
The position at Tennessee Tech allows me to develop a new dimension of my academic interests.
What's your favorite thing about your profession? Teaching, research or writing? Why?
I like teaching and research equally.
In your opinion, which characteristic makes teaching better: being bold, fearless or confident? How do you work that into your curriculum and encourage students to be bold, fearless or confident?
I see boldness, fearlessness, and confidence primarily as consequences of good teaching. If an instructor is able to teach students how to think about a specific discipline in a critical way, the students will be significantly more likely to have these three characteristics.