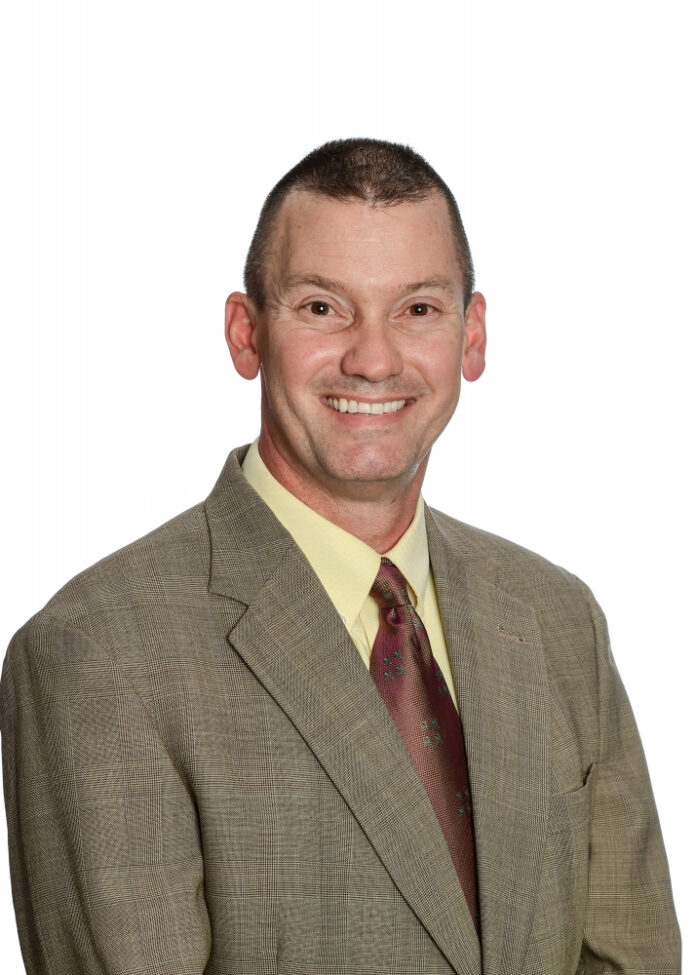 Andrew 'AJ' Donadio
Assistant Professor
Department of Nursing
(Fall 2019) Andrew "AJ" Donadio is a new member of the Department of Nursing. From hiking to his passion for dogs, here are a few facts you should know about him.
What are some of your hobbies?
Dogs! My wife and I foster for AARF and have placed more than 30 dogs in new forever homes. Other than that, I like to go camping, hiking and enjoy shooting sports.
Where have you previously taught?
I taught at Cumberland University and Chamberlain University before arriving at Tennessee Tech.
Where and when did you earn your degrees?
I earned my BSN from University of South Alabama in 1999; my MSN from Tennessee Tech in 2012; and my DNP from Union University in 2017.
Is there a specific reason you chose Tennessee Tech?
Cookeville is my home. I'm linked into Cookeville and Putnam County on many levels. Tennessee Tech also has one of the top nursing schools in Tennessee. With all Tennessee Tech and the Upper Cumberland has to offer, there is no other place I'd rather be.
What's your favorite thing about your profession? Teaching, research or writing? Why?
The direct impact I, as a nursing professor, have on the profession. The ability to educate and influence the next generation of nurses is an awesome responsibility. When you see the face of somebody you taught walk into a room where you (or a loved one) is admitted, it's a great feeling.
In your opinion, which characteristic makes teaching better: being bold, fearless or confident? How do you work that into your curriculum and encourage students to be bold, fearless or confident?
My military background and experiences taught me from an early age how to enter a room, greet people, and display a confidence that gives others the assurance that they are going to get what they need, be that education or care. One of the best lessons I learned from 24 years in uniform is how to say: "I don't know" in a way that does not detract from your ability to be effective in your task.