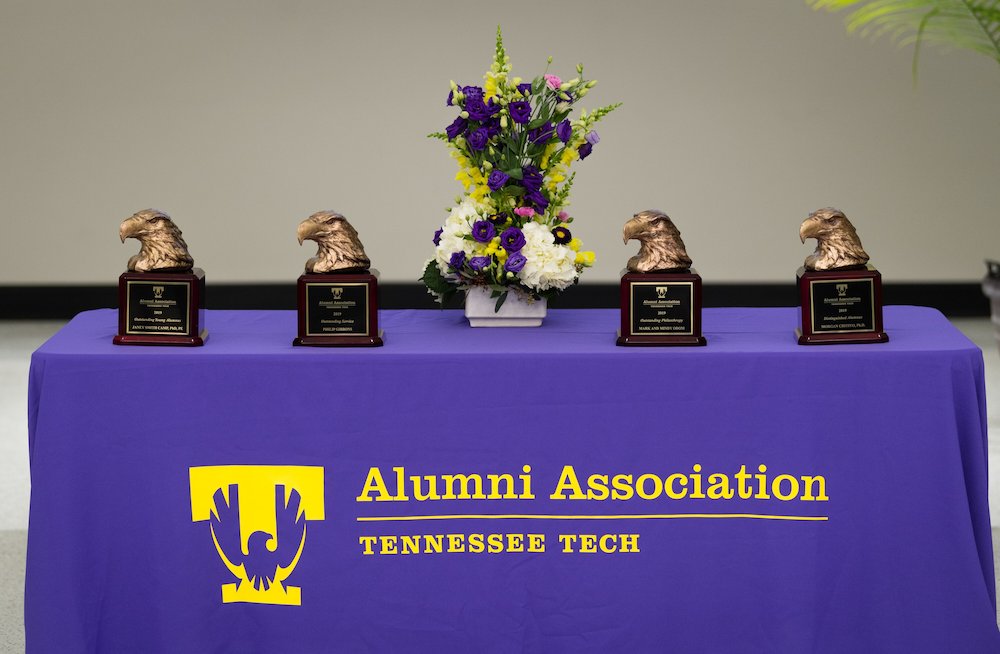 The Alumni Association annually presents awards to individuals who have demonstrated professional success or recognition among the faculty, staff, students and alumni of Tennessee Tech. Individuals are recognized in the following categories:
Distinguished Alumnus Award
Outstanding Young Alumnus Award
Outstanding Service Award
Outstanding Philanthropy Award
If you know any Tech alumni who are deserving of such an award, we hope you'll nominate them. Read the criteria for each award and access the nomination forms at https://www.tntech.edu/univadv/cac/alumni_association/alumni-awards.php.
The deadline to submit a nomination is Nov. 15. Email alumni@tntech.edu if you have questions.