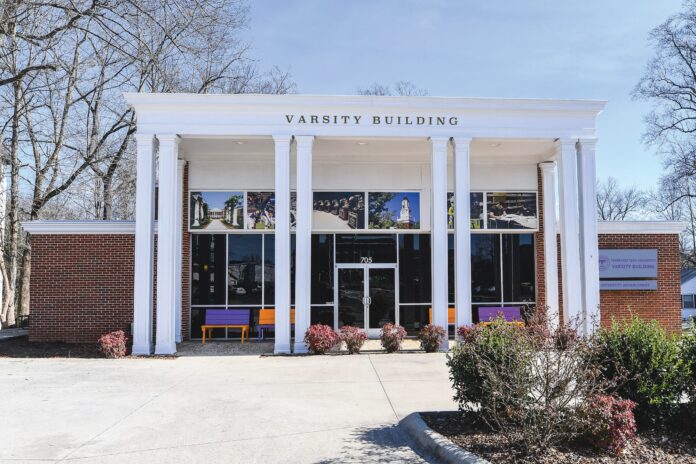 The Alumni Building (and the building once known as the Varsity Cinema Theatre) celebrated its 50th anniversary this month, and on Sept. 24, the Tennessee Tech Board of Trustees voted to rename it the Varsity Building.
While the building has served in different capacities throughout the last 50 years, today it is home to University Advancement (including the Crawford Alumni Center, University Development, and  Advancement Services) and serves as the headquarters for the Alumni Association. 
Any reference to the Alumni Building should now be the Varsity Building, and University Advancement is working to update the name in all appropriate areas.