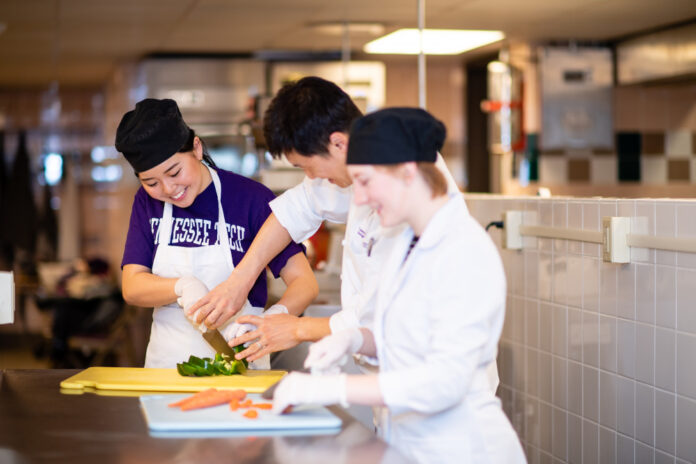 Friday Café is the hands-on learning experience for foods and nutrition students in Human Ecology. The Friday Café is a student-led restaurant located in Oakley Hall 005. The dates this semester will be Sept. 13, Sept. 20, Sept. 27, Oct. 4, Oct. 11, Oct. 25 and Nov. 1, Nov. 8 and Nov. 15.
Meal service begins at noon. Single meal cost will be $8. Carryout options are available for each meal. Your reservation must be confirmed by making prepayment by noon on the Wednesday prior to the Friday Café you wish to attend.
Menus are posted on Marketplace and on the Human Ecology Friday Café webpage for the semester.
https://epay.tntech.edu/C20205_ustores/web/classic/store_main.jsp?STOREID=141&SINGLESTORE=true