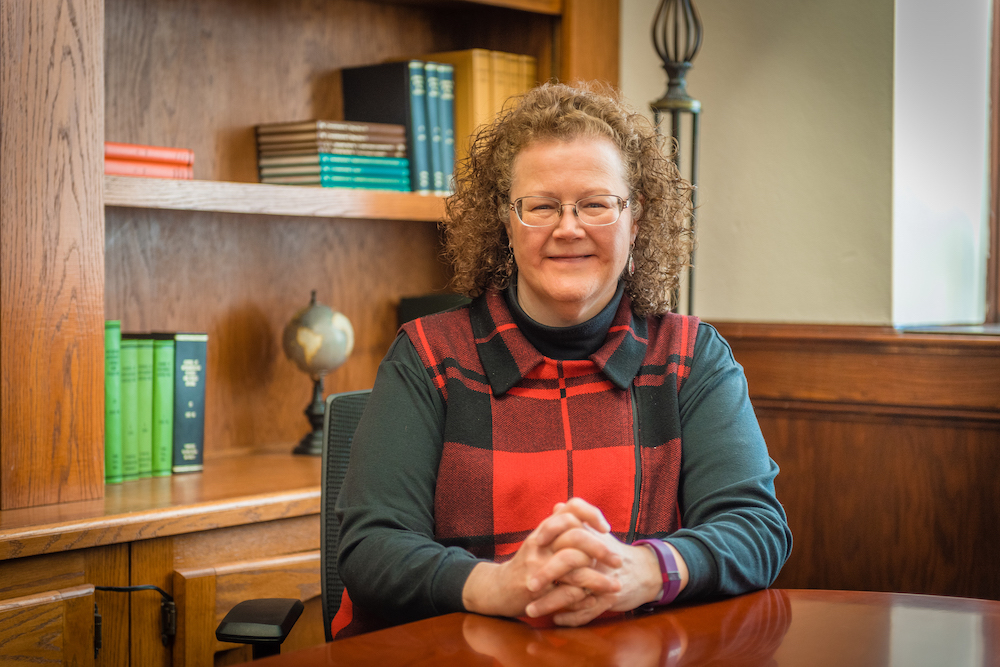 Tricia McKenzie, financial analyst in academic affairs, has received Tennessee Tech's Ambassador of the Month Award for January.
McKenzie's compassionate, dedicated approach to her work has earned the attention of her coworkers.
"Tricia is always a joy to work with," said Elizabeth Sofia, executive assistant to the provost. "She takes on tasks that are far outside her regular job duties to make sure everyone on campus has whatever they need. She never hesitates to jump in on a project and to help anyone she can."
As the university works through its search for a provost, McKenzie's efforts have been especially valued by the search committee.
"She allowed the committee to focus on our work instead of the administrative details," said Sharon Holderman, search committee member.
"She always speaks kindly to everyone she comes in contact with and handles problems with professionalism and grace," said assistant director of international education Amy Miller.