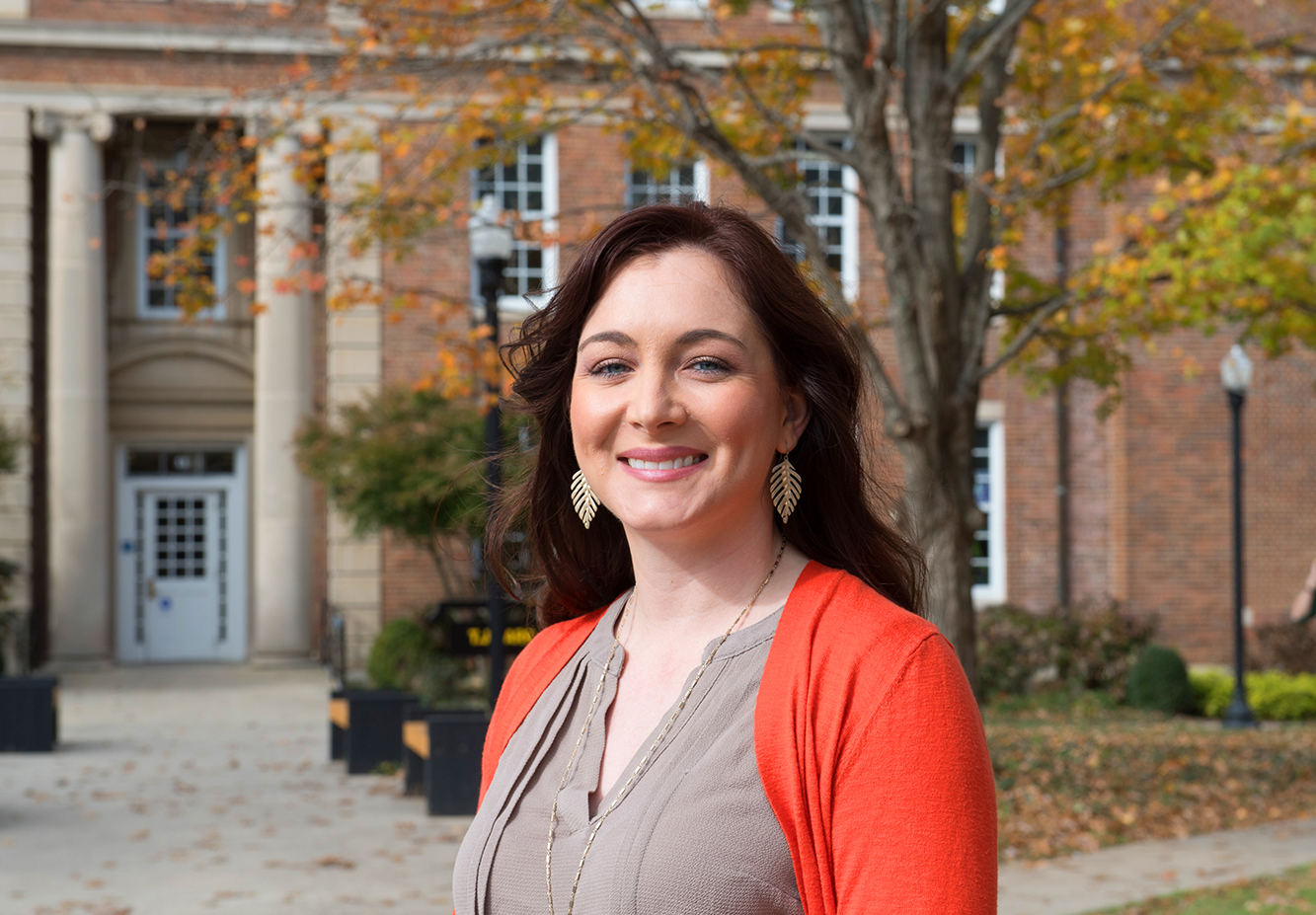 Karin Kopinski-Gilbert, administrative associate for distance and digital learning in the Provost's Office has received Tennessee Tech's Ambassador of the Month Award for November.
Her coworkers say that Karin is willing to go out of her way for her coworkers and is someone they can count on.
"Not only has she been a key player, but she's also become a close personal friend. Karin's skills and leadership qualities make her an invaluable addition to Tennessee Tech University," said Amy McCoy.
Karin's colleagues have taken note of her commitment to quality, growth and progress.
"She thinks beyond the task at hand in an effort to be sure that the overall project runs well," said Associate Vice President for Digital and Distance Learning Patrick Wilson. "She thinks of ways that processes could be improved and how resources could be used more efficiently."
She is also seen by her coworkers as someone who takes pride in her work and is a team player.