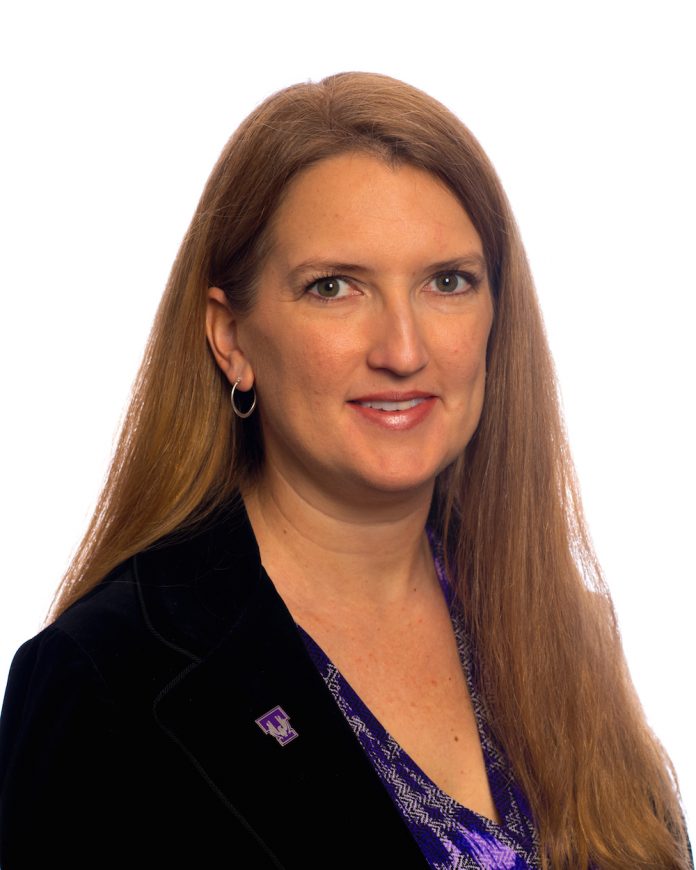 Sid Bundy
Instructor
Accounting

Sid Bundy is the newest member of the Department of Accounting at Tennessee Tech. From hiking to beekeeping, here are a few fast facts about her.
What are some of your hobbies?
I love to explore outside and adventure with the kids in my life: I enjoy hiking, back-country camping, caving, rappelling, and kayaking. I am a beekeeper and tend a small garden. I run enough to keep my heart healthy and to participate in community road races. This summer and fall, I volunteered as a coach for the Junior Cavs Cross Country team. I'm not fast, but I love working with new runners and seeing them achieve their goals as their times improve each week.
Where have you previously taught?
Most recently I taught as a doctoral student at the University of Kentucky and then as an assistant professor at Middle Tennessee State University. I started my teaching career over a decade ago in a Kentucky high school where I taught finance, accounting, and web development classes. I also taught accounting courses as an adjunct at Midway University before pursuing my doctorate. Although my professional background is in audit and fraud investigations, my teaching has always been focused on financial accounting, financial statement analysis, and systems.
Where and when did you earn your degrees?
I have a bachelors in Business Administration with and option in Accounting and two masters degrees from Morehead State University. I did my accounting doctoral work at the University of Kentucky.
Is there a specific reason you chose Tennessee Tech?
I am returning to my career after a serious illness and the Accounting Department at Tennessee Tech has made that transition as easy as possible by adapting my schedule and duties. Without their understanding, I would not have been able to take an appointment this academic year. I followed my partner to Cookeville before my current position became available. I could tell from my visits to campus and conversations with faculty that the department values student relationships and pedagogy. The faculty's focus on student success appealed to the teacher in me. I feel very fortunate to have been able to fill a need for the department while they searched for a tenure-track faculty member for their new Masters of Accountancy program.
What's your favorite thing about your profession? Teaching, research or writing? Why?
Overall, I love that my profession keeps me in an intellectually curious environment. Through research, I like being part of the conversation about accounting policy. Being a professor allows me to pursue policy questions and work closely with the rising accountants who will move my field into the future. My current position at Tennessee Tech focuses on teaching and curriculum projects. asked to choose between those areas, I would choose teaching as my favorite. My interaction with students is definitely the highlight of my day.
What skill do you believe sets you apart from other professors in your field? Are you a people person, a voracious reader or something else?
I think we all bring a mix of our past experiences to our research and classrooms. Each story sets us apart. I feel privileged to work alongside such brilliant and interesting professionals. My past includes experience as a CPA in fraud investigations and public accounting as well as experience in secondary education. I believe those separate backgrounds inform the teaching and research aspects of the "professor" job description in a balanced way. Perhaps it is that balance that most sets me apart.