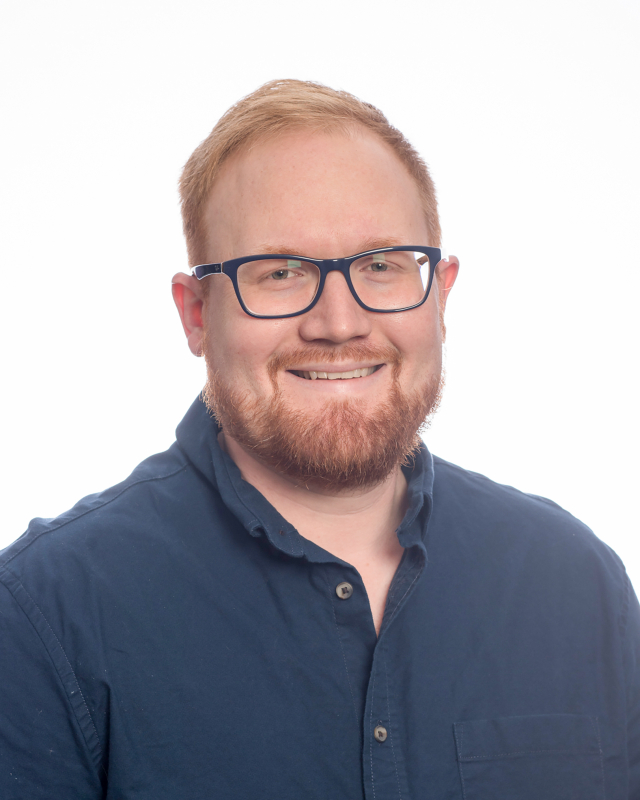 Jeremy Blair
Assistant Professor
School of Art, Craft & Design – Art Education
Jeremy Blair is a new member of the School of Art, Craft & Design at Tennessee Tech. From cameraless photography to ice hockey, here are a few fast facts you should know about him.
Where did you earn your degrees?
I earned my bachelor's and a master's in art education from Miami University, and a doctorate in art education from the University of North Texas.
Where have you previously taught?
I have been a K-12 art teacher in Savannah, Georgia; a teaching fellow in art education at the University of North Texas in Denton, Texas; a visiting professor of art education at the University of Georgia in Athens, Georgia; and an engagement curator at the University of Colorado Boulder Art Museum.
Is there a specific reason you chose Tech?
I chose Tech because of the students. I had the honor of meeting with a small group of students during my on-campus interview and they blew me away with their commitment, drive and vulnerability. After my interview, I knew that Tech students would provide me the purpose and expectations that I need to thrive.
What are your favorite things about your profession?
I love to weave teaching and research together. My research informs my teaching and my teaching and students guide my research. The focus of my teaching and scholarship is both on the visual, conceptual and pedagogical use of digital technologies as a medium for art making and social experiences in art classrooms and creative spaces.
What skills do you believe set you apart?
I do not look to set myself apart from my peers through learning new skills. I learn new skills like animation, game design, virtual reality, and 3D printing among others to connect to my peers and students.
What are your hobbies?
I am an artist that practices cameraless photography using experimental photographic darkroom techniques. I am also an ice hockey player and have been playing in organized leagues for the last 20 years.