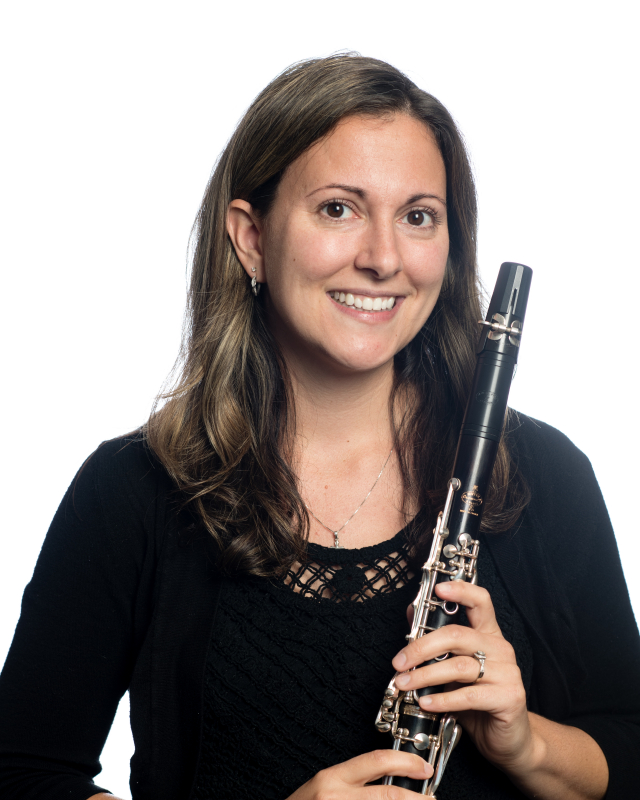 Jackie Eichhorn
Instructor
Music

Jackie Eichhorn is the newest member of the newly formed School of Music at Tennessee Tech. From playing the clarinet and piano to spending time with family and friends, here are a few fast facts about her.
Where did you earn your degrees?
I earned my bachelor's in music education from Eastern Illinois University. I earned my master's in clarinet performance and my Doctor of Musical Arts from The Ohio State University.
Where have you previously taught?
I have held previous positions at Denison University in Granville, Ohio, and Mount Vernon Nazarene University in Mount Vernon, Ohio.
Is there a specific reason you chose Tech?
Teaching and performing music have always been great passions of mine, and when I saw the position at Tech I was thrilled to apply. It has been great working with the students in the clarinet studio, leading the clarinet choir, and playing in the Bryan Symphony Orchestra and the Cumberland Quintet (faculty wind quintet).
What are your favorite things about your profession?
Teaching my students new aspects or techniques involving music and the clarinet is one of the greatest joys in my profession. I also love being able to make music with students and colleagues, and helping my students achieve their goals. It is great to see them become successful, independent musicians.
What skills do you believe set you apart?
I am most definitely a people person, and I aim to be "relatable" to my students and colleagues. I am open to new and different ideas, and I like the challenge of coming up with different techniques to help teach a student who may not understand the lesson. Optimism is also a key part of my teaching style and way of life.
What are your hobbies?
My hobbies include playing the clarinet and piano, reading, listening to music, swimming, playing card games and board games, and spending time with family and friends.