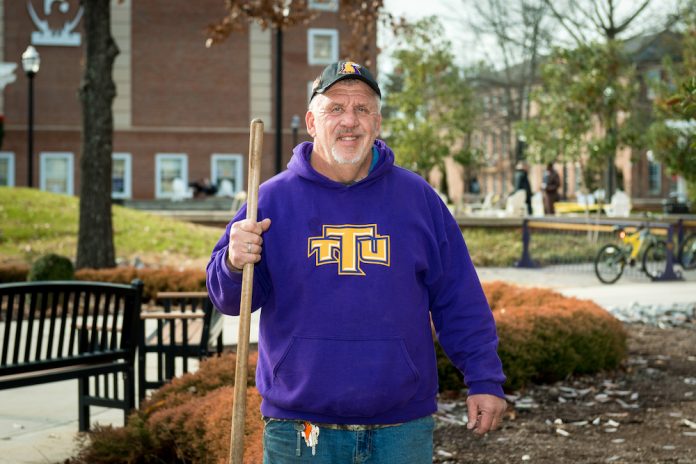 Described as one of the friendliest employees at Tennessee Tech, Greg Smith with the facilities and grounds department has been named December's Ambassador of the Month.
"He smiles and says, 'Hello, how are you doing?' to everyone he passes while working," Scott McCrary, turf supervisor, said in Smith's nomination. "His greeting is infectious because almost everyone responds in kind with a smile back, which is refreshing in a day in the age of smartphones and earbuds."
Smith's greetings are a welcome change, McCrary said. Smith's reasoning, McCrary said, is due to the students.
"We are here because of the students, so we should say hello to them," McCrary said.
The Ambassador of the Month receives a letter of recognition, a certificate and a reserved parking space on campus for one month.