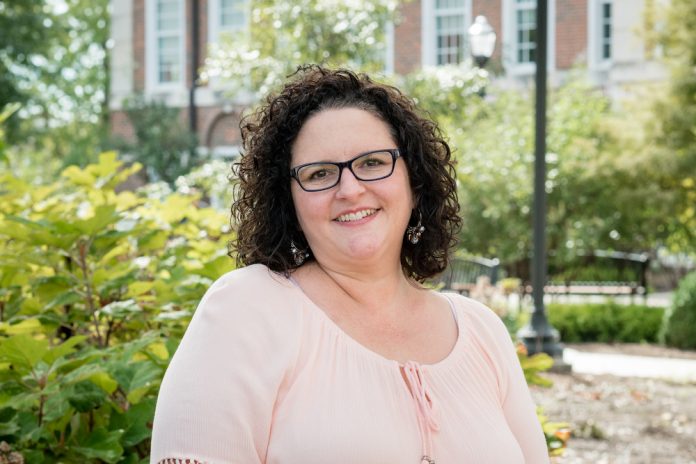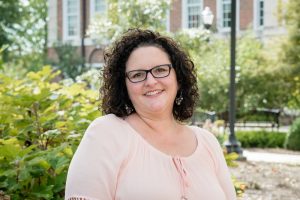 Tera Perrin, information technology associate in the online/distance education department, has been named the October Ambassador of the Month.
Perrin is described as a positive person who is always willing to help.
"Mrs. Perrin is an amazing asset to Tennessee Tech University," said Kim Godwin, director of accelerated degree programs. "She not only excels at her duties with instructional design and academic advising, she works to continually promote Tech to the community and beyond."
Academic support technician Amanda Gragg agrees.
"She has a wonderful attitude and work ethic," Gragg said. "She always has a smile and a kind word for anyone she may encounter. She loves working with students and faculty and is always willing to help with any question or task."
PLA Coordinator Ashley Wright said that Perrin exemplifies all it means to be an ambassador.
"She goes above and beyond for everyone she meets and works with," Wright said. "No matter the task, she always has a friendly disposition and positive attitude."
Godwin said that Perrin is a positive person who "thrives on assisting others, putting the needs of the university first."
"She asks how best to serve the students, faculty and staff as people first, remembering that often the smallest gesture of goodwill makes the greatest impact," Godwin said. "She is grateful to all who work with her and takes time to express that to other faculty and staff through handwritten notes and emails to supervisors."
Godwin also said that Perrin constantly challenges those she works with to learn and improve on ways to serve the students and the university as a whole.
"She is knowledgeable and is a great resource for her colleagues," Gragg said.