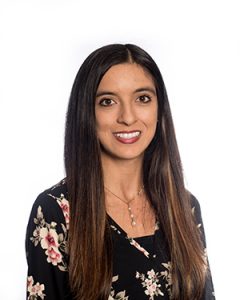 Nicole Cook
Instructor, sociology
Nicole Cook is a new member in the Department of Sociology and Political Science. From traveling internationally to frequenting local coffee shops, here are a few facts you should know about her.
Where did you earn your degrees?
I have two undergraduate degrees from Tennessee Tech that I earned in May 2012 and August 2015. I recently completed my master's degree in sociology at Middle Tennessee State University in May 2018.
Where have you previously taught?
I was a graduate teaching and research assistant at MTSU involved in a variety of criminology classes.
Is there a specific reason you chose Tennessee Tech?
I live locally and have for several years. Having spent a number of years at TTU as an undergrad, I have become very fond of the campus culture. Tech is a beautiful campus with amazing faculty, staff and students and I am grateful to be able to return to work in a place I enjoy so much.
What is your favorite thing about your profession?
I enjoy all aspects but working with students has been very rewarding for me. Education has always been a very important part of my life and to be able to give back to a field that has given me so much is very fulfilling. I have really enjoyed seeing students' progress from their first introduction to the class material and being able to reflect with them at the end of the semester about how far they have come since that first day.
What skill do you believe sets you apart from other professors in your field?
I have professional experience working as a probation officer. Through that work, I was constantly challenged (in a good way!) by clients I worked with. Several of them were my motivation for furthering my education after earning my undergraduate degree. The more we worked together, the more their daily struggles became much more complex than I had originally realized. I have always loved helping and supporting others and I feel my experiences have provided me with various differing perspectives that are great tools for teaching and learning.
What are some of your hobbies?
I enjoy traveling to new places, especially internationally. I also enjoy frequenting local coffee shops, hiking, kayaking and walking my dog Higgins on many of the beautiful trails we have in the area.