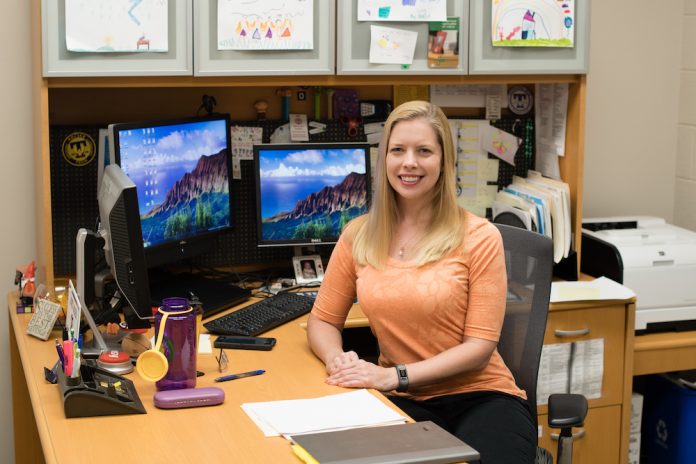 Sarah Di Furio, Tennessee Tech's environmental health and safety coordinator in the facilities department, has received the title of Ambassador of the Month for September.
Di Furio is described as an exceptional professional who cares deeply about her job, which is related to the safety of laboratory and building operations. Since joining the university in 2012, she has updated and systemized safety procedures and protocols.
"She is very dedicated to her duties and never hesitates to offer additional help and suggestions to improve the critical protocols that allow us to operate all labs safely in our buildings," Pedro Arce, professor and chair of the chemical engineering department, said. "She is also an excellent teacher about the fundamental reasons behind best practices for safety both for students and faculty involved."
Arce noted that without Di Furio's assistance, the lab department would not have gotten such great reviews during the accreditation process.
"Safety is considered the key aspect in any accreditation and no matter how good the program is educationally, accreditation is not given if the safety procedures are not in place," Arce said. "I am delighted to strongly support her nomination for Ambassador of the Month in recognition of her extraordinary dedication to her functions. We need more colleagues such as her in our university."