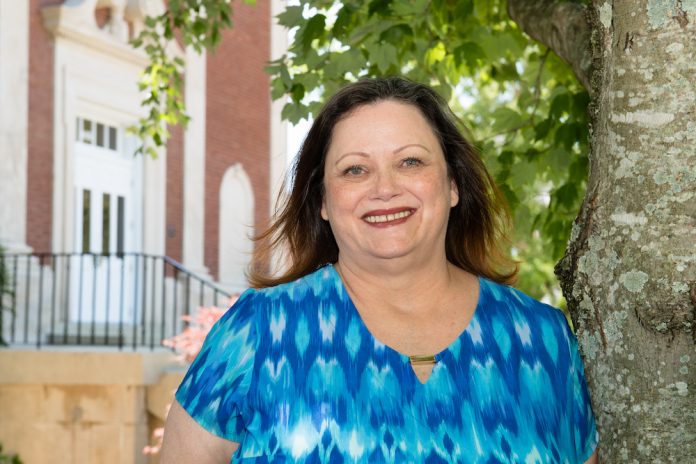 Joni Gilmore in the Office of the Registrar has received Tennessee Tech's Ambassador of the Month Award for June.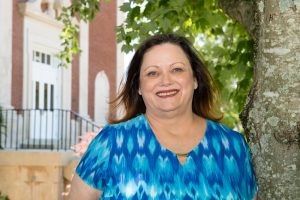 Gilmore's dedication to her job and her willingness to accept change and challenge in stride caught the attention of her colleagues.
"She has learned as much as she can about everyone else's duties and helps out whenever she can," said co-worker Cari Williams. "Joni helps students with whatever they need, going above and beyond by calling different offices to get the answers the students need instead of sending them all over campus."
In a recent example recalled by Associate Registrar Brittany Copley, Williams helped a caller seeking directions to campus, staying on the phone until the caller made their way into the building.
"Instead of directing the caller to their department, she stayed on the line with him the whole time, despite all the difficulty he was having, and didn't end the call until he was parked and walking into our building," Copley recalled.
Her customer service skills have been identified as exceptional, creating a comfortable atmosphere not only for students she helps but also for her co-workers. She often brings in goodies to share with her coworkers.
Gilmore is described as dedicated and a valued member of the office.