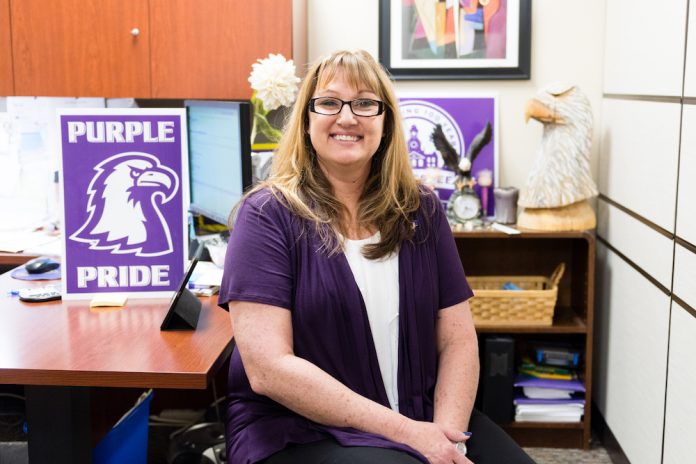 Tammy Keylon, an advisor in the College of Interdisciplinary Studies Student Success Center, has received Tennessee Tech's Ambassador of the Month Award for April.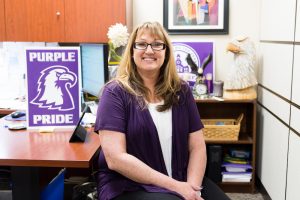 Keylon's care and diligence when dealing with students has caught the attention of her collegues. One example of her dedication to students can be seen in her recent work with a non-traditional student enrolling in the College of Interdisciplinary Studies.
"Ms. Keylon went above and beyond to coordinate any and all personnel and requirements so that (the student) could be accepted and to put him on track to complete his degree in Interdisciplinary Studies with a concentration in Environmental Science, the field he has worked in for over 15 years now," said Dylcia Cowen, a co-worker who nominated Keylon for the award.
"Thanks to her compassion and diligence, (the student) is not only enjoying being back as a college student but is thriving and even made the Dean's list his first semester," Cowan said.
Keylon has continued to stay connected with this student and others as they complete their course work, making sure they stay on track.
"It is because of people and employees like her that I am proud to say I work at Tech and with the College of Interdisciplinary Studies," Cowan said.