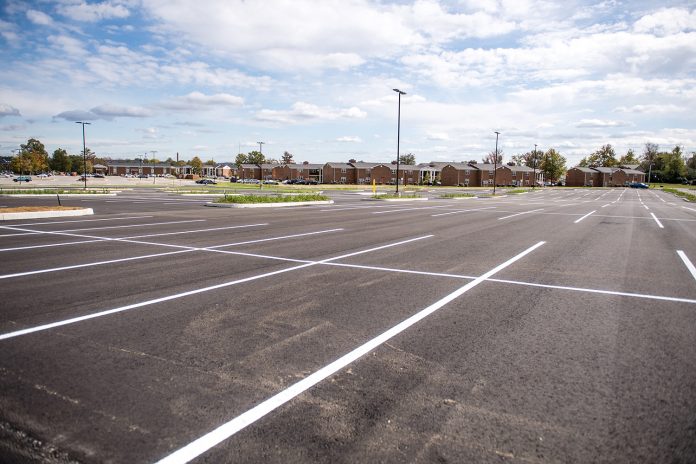 Peachtree Commuter Lot Closed
The eastern half of the commuter lot has now been closed as construction of the lab science building site expands. The handicap spots from this lot have been moved and are now accessible directly from Peachtree Avenue.
Where to Park
In addition to current Red-level lots (library parking lot, Whitney Avenue spaces and the large lot between Hooper Eblen Center and Tucker Stadium), the Purple-level West Campus and Athletic Performance Center lots, both located next to the baseball stadium on University Drive, are available. The lots provide ample space, with a combined total of nearly 900 spots.
Campus Shuttles
Both the Gold and Purple campus shuttles service the western lots and provide a convenient way to travel to and from the center of campus. The shuttles run Monday through Friday, 6:45 a.m. to 5 p.m., when classes are in session for the fall and spring semesters.
Track the Shuttles Around Campus
There is an app to track the shuttles around campus in real-time for both Android and Apple devices (TN Tech Bus Tracker). You can also use the service from any web browser at https://bustracker.tntech.edu.
Food Truck at West Campus Lot
Starting this semester, the Birdfeeder food truck will be at the West Campus Lot for convenience.