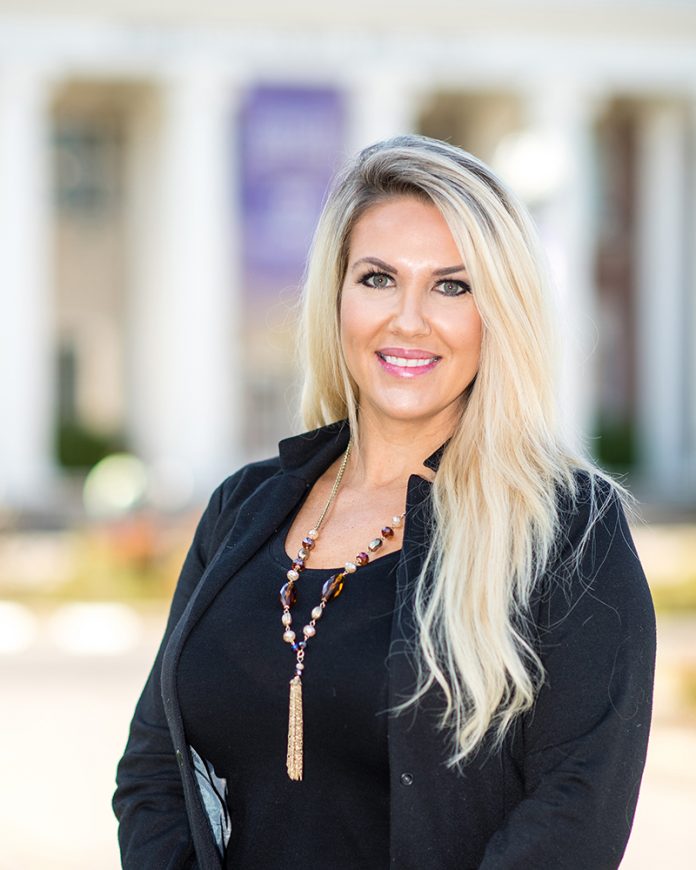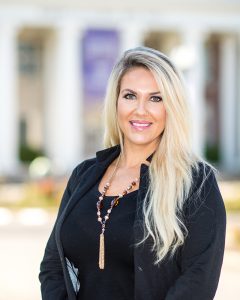 Sarah Farris, program specialist in the Whitson-Hester School of Nursing, has received Tennessee Tech's Ambassador of the Month Award for
 September.
Farris' display of initiative and professionalism caught the attention of her colleagues.
"She jumped right in head first and starting taking on difficult tasks and completing them with an impressive level of professionalism," said Elizabeth Sofia, executive assistant to the provost. "Every time I work with her on a project, I am amazed at her level of competency and skill."
Farris does her work with an attention to detail and an intent to see projects to successful completion.
"Her skills do not end with her office work," said administrative assistant in the office of the provost Amy McCoy. "She also projects a warn, cheerful attitude to everyone she meets. She loves people, works hard and always tries to lift the spirits of those around her."
Because of these things, Farris' colleagues say she exemplifies what it means to be a Golden Eagle.