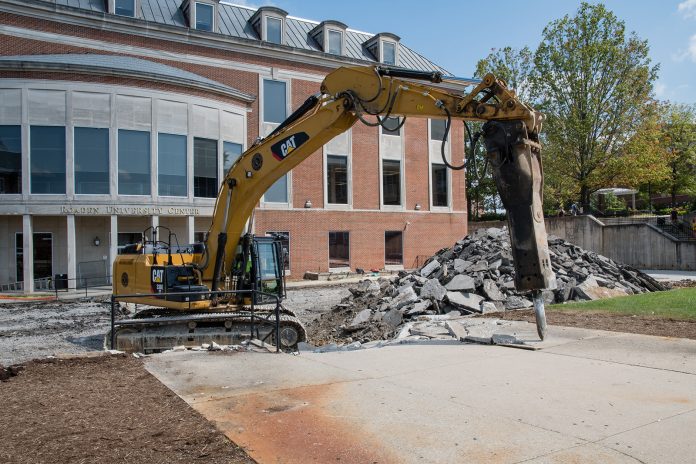 The parking lot between the Roaden University Center and Peachtree Avenue will permanently close this Friday, Sept. 8, at the end of the day. The lot will be used as a staging area for the renovation and expansion of the RUC, which will start later this month and is scheduled to take 12 months.
The lot's 30-minute spaces have been relocated to the median of Peachtree Avenue. The gold-level spots have been relocated to the library parking lot along University Drive.
The project will expand the west side of the RUC, making more space on the ground and first floors. A walking bridge between the west side's expansion and Centennial Plaza will be created. This project will also address the safety concerns that have caused the west side of the building to be fenced off.
During this project, the Multipurpose Room on the second floor of the RUC will be renovated; the multipurpose room renovation is scheduled to take six months.
Once construction is finished, the lot will become green space, per the university master plan.
To receive the latest updates on campus construction and parking, subscribe to this blog by entering your email address in the Subscribe box, located in the right-hand column of this page. Information about construction and parking is also available at https://www.tntech.edu/construction.