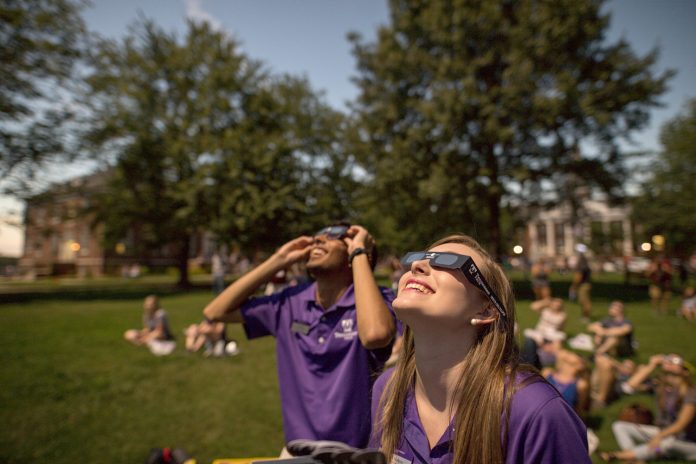 **Messaging brought to you by Cookeville Regional Medical Center, Putnam County Emergency Management, Emergency Services and the UC Healthcare Coalition.**
Total Solar Eclipse Talking Points:
Protect your eyes! Use solar eclipse glasses, not sunglasses.
Here are some safety tips about using eclipse glasses
The only safe way to look directly at the uneclipsed or partially eclipsed Sun is through special-purpose eclipse glasses or hand-held solar viewers. Sunglasses are NOT a good substitution.
Make sure your glasses meet the international standard. The code on the glasses should read: ISO 12312-2.
Inspect your glasses before use, discard if they are damaged or scratched.
Homemade filters or ordinary sunglasses, even very dark ones, are not safe for looking at the Sun. (Ordinary sunglasses transmit thousands of times more light than eclipse glasses!)
Never look at the Sun through an unfiltered camera, telescope, binoculars, or any other optical device while using your eclipse glasses or a handheld solar viewer.
A solar filter must be attached to the front of any telescope, binoculars, or camera lens.
Please make sure that children are educated or have an educated adult supervising while viewing the eclipse.
How to view the Eclipse
When do you put the eclipse glasses on? When can you take them off?
According to the American Astronomical Society, if you are within the 70 mile path of totality, remove your solar filter only when the Moon completely covers the Sun's bright face and it suddenly gets dark. Then, as soon as the Sun begins to reappear, replace your solar viewer to glance at the remaining partial phases.
Outside the 70 mile path of totality, you must always use safe solar filters to view the Sun directly.
VIEWING THE SOLAR ECLIPSE
The Total Solar Eclipse will take place at 1:30 p.m. and last for 2 minutes and 32 seconds. This means that it will get completely dark. Here are some things to think about to avoid serious accidents:
Plan ahead! If you know you will be driving at that time, be aware of your surroundings and other vehicles around. To view the eclipse, please pull over to a safe location that will not put others at danger.
If you are on the water at this time, please be mindful of other boats. Make sure your boat is anchored in an area that is safe.
If you are in a body of water, on a bluff, or other high elevated areas at the time of the eclipse, make sure you are on a stable surface and away from edges so when it gets dark you can avoid serious injuries.
Stay hydrated!