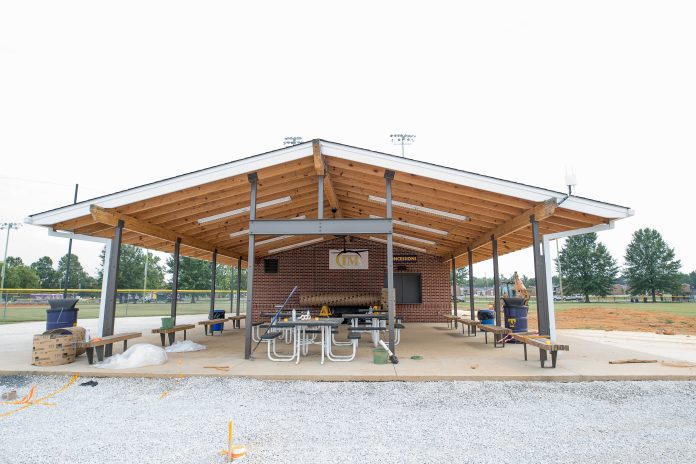 As students make their way back to campus for the fall 2017 semester, they will find some new amenities offered by Campus Recreation, including two sand volleyball courts and an outdoor pavilion and fireplace.
"We worked really hard on the Intramural Complex this summer," said Campus Recreation Director David Mullinax. "We are getting our softball fields in really great shape, planning for softball in the fall and soccer in the spring."
The two new sand volleyball courts are built to regulation size and join the outdoor pavilion as the newest edition to the intramural complex.
The pavilion features grills, corn hole, a patio with seating and a fireplace with customized purple and gold glass.
"We try to add new things as often as we can and we think the students are really going to enjoy this," Mullinax said.
Berms will separate the pavilion from the athletic fields, sending rain runoff into a rain garden, instead of onto the field.
Use of the new pavilion will likely be reservation-based, Mullinax said, as he anticipates it being a popular destination.
Campus recreation staff anticipates the space to be ready for use by the start of the fall semester and an event is being planned at the pavilion to welcome students back and introduce them to the new space on August 29.
For more information about campus recreation opportunities at Tech, visit https://www.tntech.edu/recreation/.