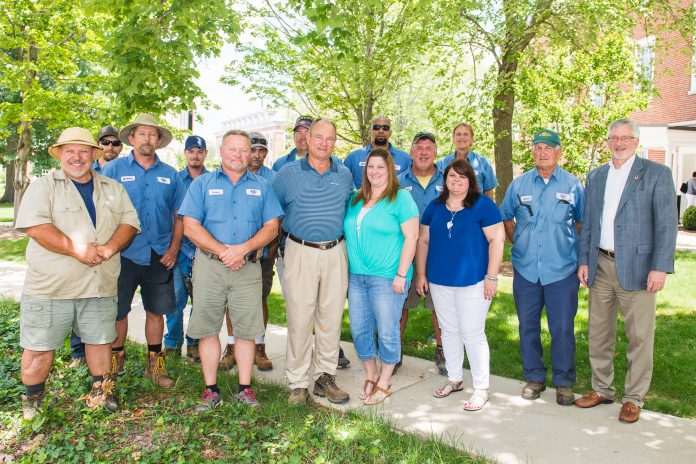 Kevin Tucker, grounds director in the Facilities Department, has received Tennessee Tech's Ambassador of the Month Award for June.
"No one on this campus works harder than Kevin Tucker, and I mean no one," said facilities turf supervisor Scott McCrary. "Kevin is constantly looking to improve the campus through his tireless work ethic."
Tucker's coworkers say he leads by example.
"Kevin's knowledge and experience is unsurpassed in his field," McCrary said.