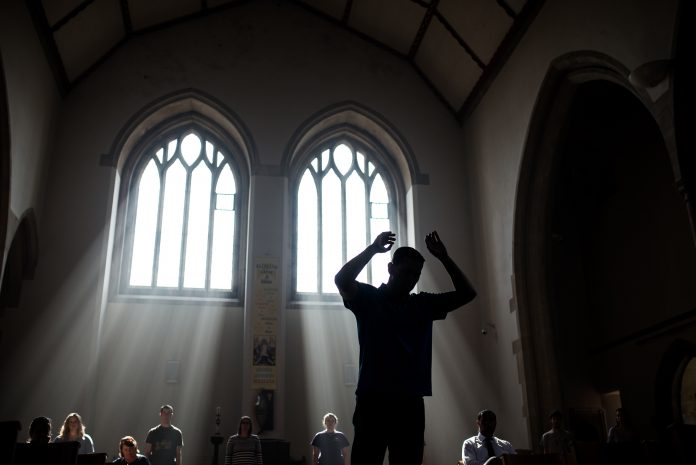 The Office of Communications & Marketing at Tennessee Tech University recently won seven awards, including five gold, at the 2017 Tennessee College Public Relations Association conference.
The awards, which recognize excellence in communication efforts, were given during the association's annual statewide conference in Gatlinburg last month. TCPRA is an alliance of communicators who represent the colleges and universities in Tennessee.
The office won awards in the following categories:
Gold for the March 28 "Tennessee Tech Tomorrow" event (Special Event, Seven Days or Less)
Gold for Visions Magazine (Printed College/Alumni Magazine; Tech has won gold in this category three of the last four years)
Gold for a photo of the Tech Chorale in an Irish cathedral (Feature Photography)
Gold for the "Rumble on Rocky Top" commemorative poster (Poster)
Gold for the "Bold. Fearless. Confident." capital campaign brochure (Brochure/Flier)
Silver for the May 2, 2017, edition of "Wings Up Weekend" (Radio/TV Show or Newscast)
Bronze for a photo of last fall's supermoon over Derryberry Hall (Spot News Photography)
The association awards gold, silver and bronze distinctions in 34 publication, writing, photography and design categories. There were more than 180 entries to the annual competition from public and private schools across the state.
Dewayne Wright, senior director for public relations, was the recipient of the Charles Holmes Award in recognition of service to the association. Wright served as the group's president for the last two years and as vice president from 2013 – 2015. Prior to that, he served on various conference committees since joining the group in 2007.