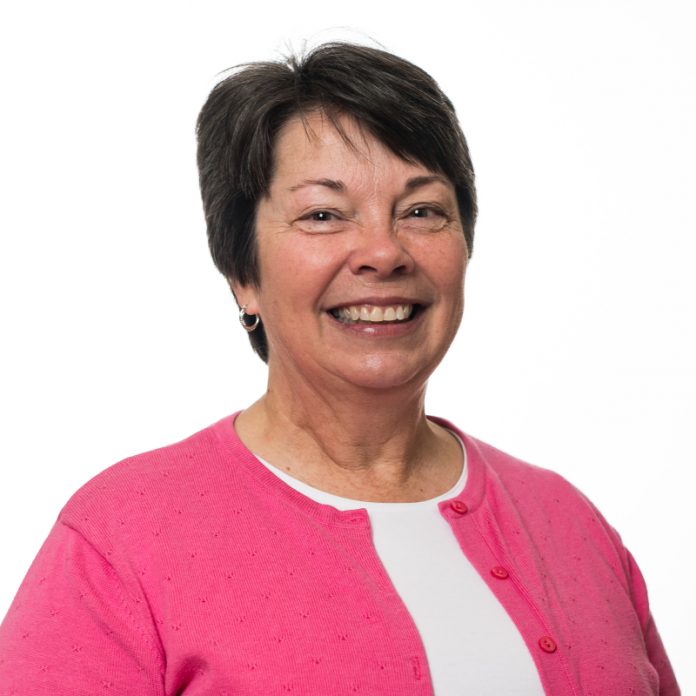 Judy Roberts, employment services manager in Human Resources, has received Tennessee Tech's Ambassador of the Month Award for May.
Roberts is known among her colleagues as being friendly, upbeat and compassionate, willing to do whatever is needed to help employees and students, even beyond her own job duties.
"Her customer service is outstanding," said Robert's co-worker Jessica Northcutt. "She will make sure the person is taken care of and their issues are addressed even if she has to call 10 different people to accomplish that on their behalf."
Roberts often brings snacks in for her co-workers, decorates the HR office for holidays and was even the office Easter Bunny this year, bringing treats and increasing morale in the office.
"She makes an extra effort to help applicants with any questions, and to welcome new employees to Tennessee Tech," said Sherry Howard. "Her bubbly personality and her willingness to help makes Judy a favorite Human Resource contact for all. As for a co-worker, she is the best. You can always depend on Judy to make you smile and to make your day brighter just with her great attitude and sense of humor."
Her co-workers say Roberts is one of a kind and a true asset to the Office of Human Resources and Tennessee Tech.