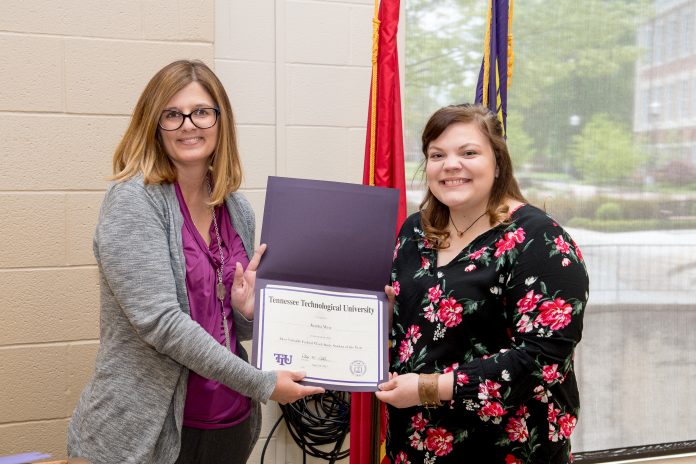 Two student workers at Tennessee Tech were recognized for their work recently.
Kendra West, who works in the Service Learning Center, was named the Most Valuable Federal Student Worker of the Year and Tristan Miranda, who works at the Oakley STEM Center, was named the Most Valuable University Academic Service Student Worker of the Year.
"We are benefitted by a lot of excellent student workers on campus," Tech President Phil Oldham said. "It is a great opportunity for them. It is also a great pleasure for us to get to work with them and get to know them. They provide a very valuable service to the university."

In her award nomination, West was described as "an exceptional young lady, mature well beyond her age.. a top-notch student and a person in general." Her co-workers say West is always early for work, volunteers to stay late or work extra hours and has experience and knowledge that makes her a valuable student worker.
In nominating Miranda for his award, supervisors said he "has been a great addition to the Oakley STEM Center. He is enthusiastic and willing to do whatever needs to be done." Miranda even started a blog for the center that showcases items available for K-12 teachers to borrow.