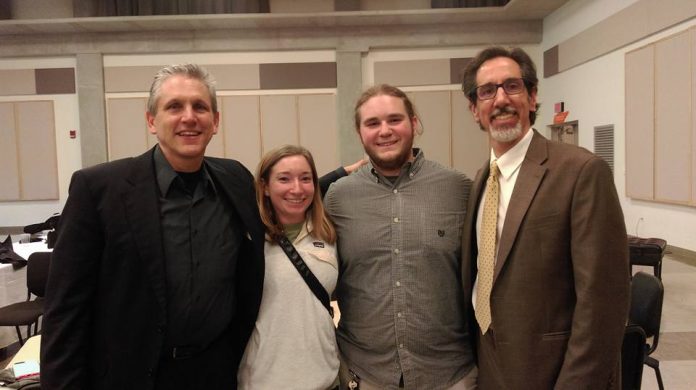 Tennessee Tech Professor of Music Dan Allcott served as a faculty member at the Tennessee Cello Workshop at the University of Tennessee recently, where he taught master classes, conducted the cello ensemble and performed on the faculty recital. 
The Tennessee Cello Workshop is an extensive three-day exploration and celebration of cello playing and music making.
Several of Allcott's students from Tech partook in the exciting cello weekend as well. Pictured with TCW Director Wesley Baldwin and Professor Allcott are Tech music students Rain Binger and Reed Robinson.