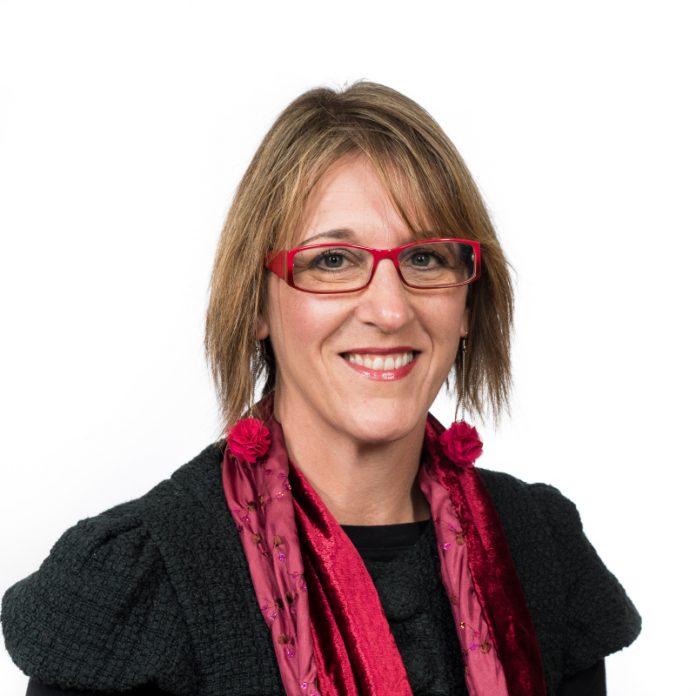 Julia Gruber, associate professor of foreign languages, has received Tennessee Tech's Ambassador of the Month Award for November.
"I look forward to walking into her classroom every day because her passion and dedication to her field and to helping her students is just contagious," said music major Lacy Robbins.
Robbins took a German course taught by Gruber because she thought it would be interesting and beneficial to her career path, even though it was outside of her degree plan.
"Dr. Gruber is hands down the best teacher I have ever had outside of my department," she said. "Too many teachers now teach us so that we can pass the exams and then get out of the class and move on, but Dr. Gruber doesn't care about the tests or the homework (although we do have them); Dr. Gruber cares about the people in her class. She cares about our success in her class and in the future. Dr. Gruber cares about having us learn about the German language and culture and it is the most refreshing thing in the world."
Robbins says Gruber is always happy to answer questions from students and takes care to make sure to review things when needed, so that no one falls behind.
"I am always shocked and excited by how much I learned in the class without even really realizing it," Robbins said. "Because this class has been so much fun and I have learned so much, I plan on taking the next course in the curriculum."
It wasn't part of Robbins' original plan, but Gruber's course has filled her with enthusiasm for a new subject.
"I cannot think of anyone more deserving than Dr. Gruber to be the Ambassador of the Month," Robbins said. "She is a truly exceptional educator and human being."