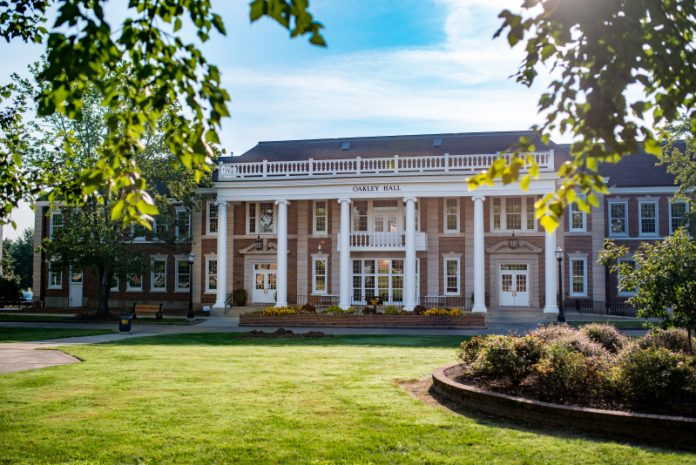 The roof on Oakley Hall is being replaced, with work scheduled to begin today, Nov. 4.
At times, building access may be restricted to certain doors except in emergencies. Signs will be posted as needed.
Fencing and safety tape will be used around the perimeter of the building to restrict traffic to non-work areas. There will also be parking spaces blocked off at the rear of the building to accommodate equipment and supplies needed to accomplish the work.
Oakley Hall is the third in a set of roofing projects scheduled for this semester. The roof on Volpe Library was replaced last month and work is currently underway to replace the roof on Foundation Hall.
Work on the Foundation Hall roof is expected to be complete by Thanksgiving.
The Oakley Hall project is expected to take approximately six weeks, depending on weather and other potential delays.
These roof replacements are part of an approximately $1.5 million project and these buildings were selected for repairs based on the condition and ages of the roofs.