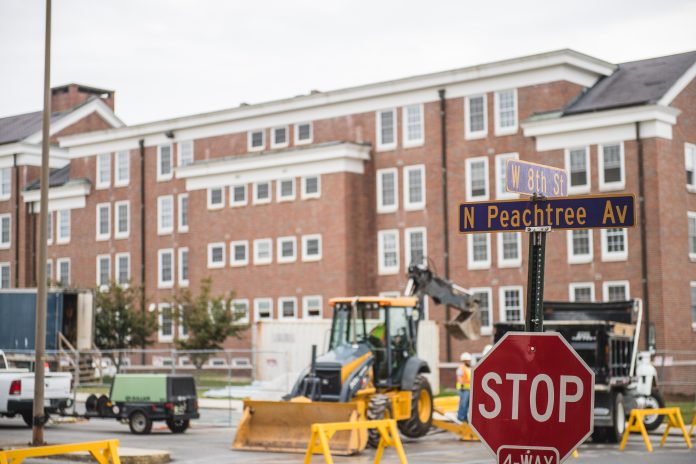 North Peachtree Avenue from 7th Street to 8th Street will be closed on Wednesday, Nov. 2 after 4:30 p.m. until Thursday afternoon, Nov. 3, for repairs.
The closure will allow for asphalt to be replaced in an area where a new gas line was installed last week. The gas line was required to support the emergency generator being installed as part of the ongoing renovation of the Maddux/McCord residence halls renovation.
The City of Cookeville cut a trench across Peachtree Avenue to connect to an existing gas main. Work Wednesday afternoon through Thursday morning will repair the trenched area.
Maddux/McCord residence halls are the latest to undergo complete renovation. The buildings will be closed for 2016-2017 and are expected to reopen for occupancy at the start of the 2017-2018 academic year.