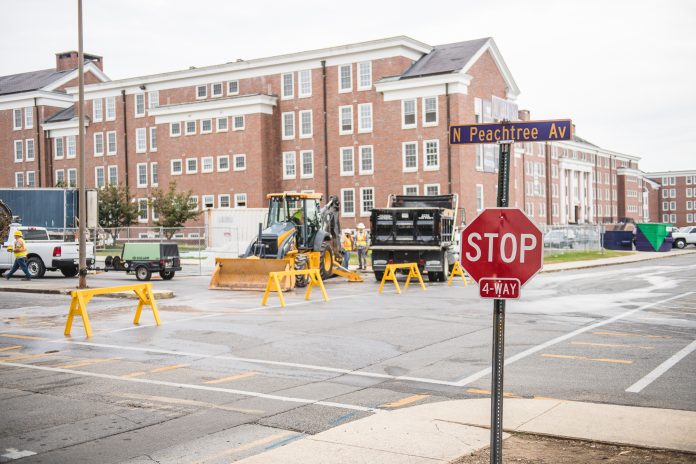 North Peachtree Avenue from 7th Street to 8th Street will be closed on Thursday, Oct. 27 as a new gas line is installed. The gas line is required to support the emergency generator being installed as part of the ongoing renovation of the Maddux/McCord residence halls renovation.
The City of Cookeville will cut a trench across Peachtree Avenue to connect to an existing gas main. Crews plan to perform the work during the daylight hours of Oct. 27. For safety reasons, the street lights in the area will need to have power cut off to them; however, work is expected to be complete and power restored before dusk that day.
Maddux/McCord residence halls are the latest to undergo complete renovation. The buildings will be closed for 2016-2017 and are expected to reopen for occupancy at the start of the 2017-2018 academic year.