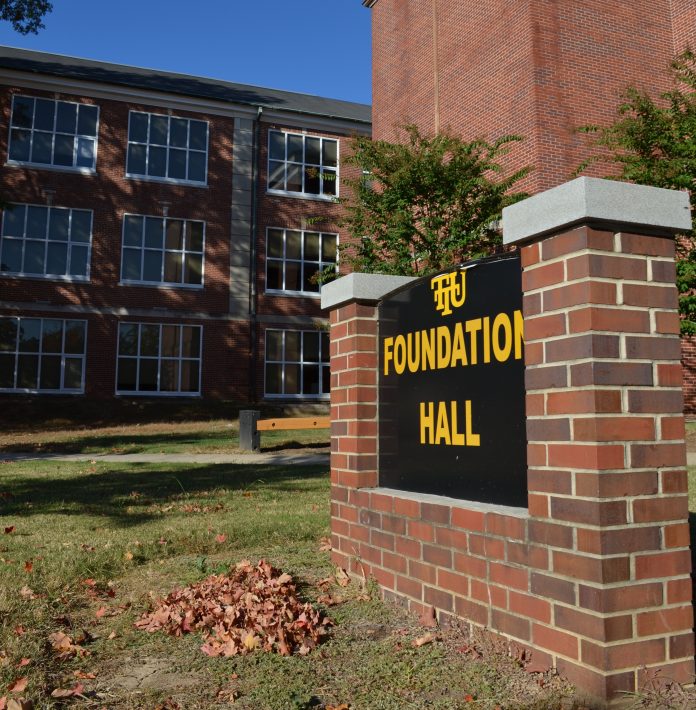 The roof replacement on Volpe Library is nearly complete and work has now begun to replace the roof on Foundation Hall.
Most of the shingles on the library roof have been installed and final shingle work and gutter enhancement should be complete soon, project manager Bill Hall said.
Work officially commenced on the Foundation Hall roof on Monday and is expected to be complete by Thanksgiving.
Work will rotate around the building with limited closures to access points and parking as needed.
"Effects on the campus community should be considerably less than with a highly utilized building like the library," Hall, who works with university Capital Projects, said of the Foundation Hall project. "Most effects will be rerouting access to certain building doors for short, one to two-day, periods. There may be time when parking is minimally affected when a crane or other equipment may be needed."
Signage will be posted to alert building occupants of these closures.
The library and Foundation Hall roof replacements are part of an approximately $1.5 million project that will also provide for the replacement of the roof on Oakley Hall. These buildings were selected for repairs based on the condition and ages of the roofs.