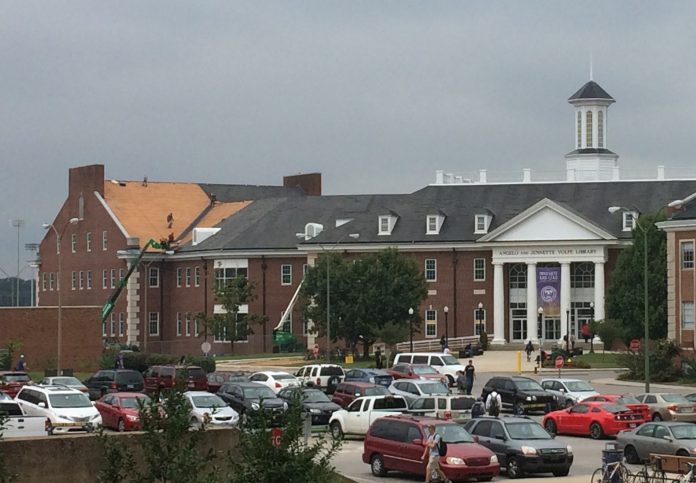 Volpe Library is getting a new roof.
Crews put up temporary fencing and moved in dumpsters on Thursday in preparation for the roof replacement, and work began on the project Friday.
The project contractor has also placed cones in 11 gold permitted parking spaces near the library, which will be used for material storage.
As crews work, there will be rotating closures of the building entrances that may require people to enter the library through the front entrance. Signage will be posted as needed to alert building occupants of these closures.
The library roof replacement is part of an approximately $1.5 million project that will also provide for the replacements on Oakley and Foundation Halls. Bill Hall with university Capital Projects said these buildings were selected for repairs based on the condition and ages of the roofs.
Work on the library roof is expected to last about six weeks.