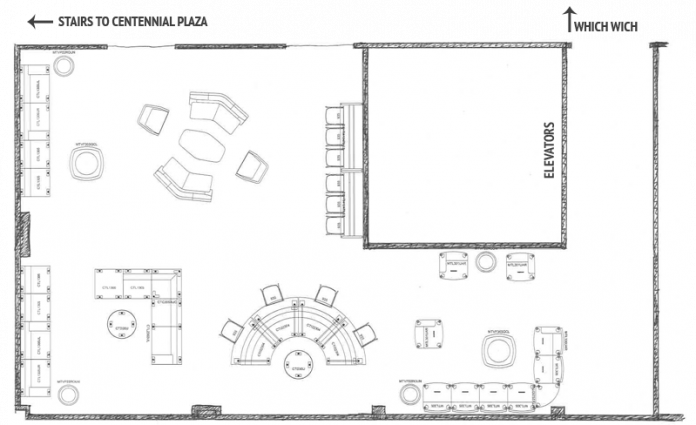 Construction has begun on a new student lounge in the Roaden University Center. The lounge will be located on the ground floor of the building across from Which Wich.
"The overall idea is that we would eventually create an atmosphere in the RUC that is conducive to what a true student union should be," said Marc Burnett, vice president for student affairs. "Projects like this allow us to move further in that direction."
The new space will feature a modern open-ceiling construction, new wall and floor finishes, and a combination of fixed and movable furniture to make a flexible space that students can use for different purposes, whether studying, doing group work or playing games.
"The student center didn't have a dedicated place for students to be able to meet and relax in between classes," said Claire Stinson, vice president for Planning & Finance. "We saw this opportunity and wanted to finally correct this."
The lounge is expected to be open to students by Nov. 1, depending on delivery of the ordered furniture.
University Facilities, which is part of the Division of Planning & Finance, is overseeing the project as well as doing the majority of the construction.
The lounge became possible once the extensive mailbox system for campus residents was removed in 2015. Total cost of the renovation is budgeted at $160,000 and is funded by student fees.