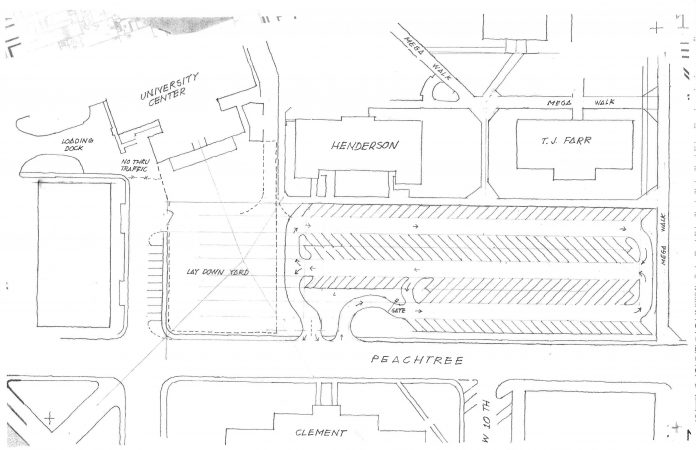 Over the summer, University Facilities has been working to restructure the parking lot behind T.J. Farr Building and Henderson Hall. The new lot will be from William L. Jones Drive to the loading dock entrance at the Roaden University Center, and is scheduled to open Monday, Aug. 15 (the previously announce date of Aug. 8 was delayed due to construction and weather concerns).
The lot as it was previously configured had 157 spaces. Once the project is completed, the number of spaces will be increased to 180. There will be a one-way traffic pattern throughout the lot with diagonal parking spaces. These changes are what make the additional spaces possible.
---
---
This change is in anticipation of the upcoming expansion of the Roaden University Center. Construction on this project will require the lot from the loading dock to Peachtree Avenue to be used as a staging area. The section to be used as the staging area will remain open until the RUC project begins.